Web Maintenance Plans
---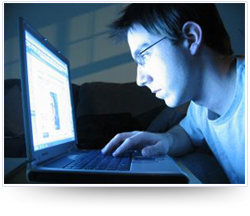 For our web design customers, we have several web maintenance packages listed below. Our new special is the standard maintenance package of $40.00 US Dollars per month for up to 3 hour of web updates per month. For typical HTML-based websites, this is enough time to add up to 16 photos and a several paragraphs of text.
The typical turn around time on standard maintenance requests is three business days.
Website maintenance requests must be submitted via the
web maintenance request form. Website maintenance requests that are sent over several e-mails (or over several days) will be billed at a minimum of 1/2 hour each.
We will never go over the ½ hour, or whatever your allotted time is based on the plan you've signed up for, unless you specifically request us to. (We'll let you know if you request something that is not likely to fit into your plan.) If you do request more work than will fit in your plan, we will gladly give an estimate on the project based on the time we expect it to take. Additional time will be billed at a discounted rate of $60.00 per hour. (Maintenance requests exceeding the allotted time for your selected plan will be completed as soon as possible based on our current workload; we cannot guarantee additional requests within three business days.)
How often would you like
your website updated?
Web Maintenance Plans
Standard Plan - About once a month
$40.00 per month for up to 3 hour per month
Advanced Plan
$80.00 per month for up to 4 hour per month
Professional Plan
$120.00 per month for up to 6 hours per month (or ½ hour per week)
Or choose any other number of hours*
$70.00 per hour
*Six month commitment required for the two high-end plans.
Looking for special types of updates? See more rates below:
Additional Tasks
Our Rates**
Text changes, picture changes, changes to links etc.
Included in maintenance packages listed above.
Additional maintenance in one month over the agreed upon plan
(requires client's specific request and approval).
Discounted rate of $60.00 per hour**
Maintenance by the hour for clients who are not on a maintenance plan
$80.00 per hour**
(Quarter hour, or $22.50, minimum)
Updates to e-commerce databases.
Depends on the way the site was originally created**
Website designs or redesigns
Flat rate packages available or $80.00 per hour**
Flash creation
$80.00 per hour**
Flash editing can only be done if original .fla files are provided
(not the compressed .swf files)
$80.00 per hour**
Rush jobs and all work after business hours
(excluding programming)

$100.00 per hour**
All Programming
Flat rate quotes available or $150.00 per hour**