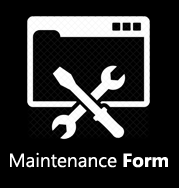 Our Web maintenance plans are designed for businesses that do not have the time or resources to manage their website.
Websites need regular maintenance in the following areas:
Updating Graphics & content
Keeping web content current to highlight the latest products and services that the business offers
SEO and marketing strategy changes
With any type of business, you need to have consistent website maintenance and updates to your website to make sure you are getting the best of your website investment.
For our web design customers, we have several web maintenance packages listed below. Our new special is the starter maintenance plan of $30.00 US Dollars per month for up to 2 hour of web updates per month. For typical HTML-based websites, this is enough time to add up to 16 photos and a several paragraphs of text.
The typical turn around time on standard maintenance requests is two business days.
Website maintenance requests must be submitted via the
Web Maintenance Request Form
We will never go over the hour, or whatever your allotted time is based on the plan you've signed up for, unless you specifically request us to. (We'll let you know if you request something that is not likely to fit into your plan.) If you do request more work than will fit in your plan, we will gladly give an estimate on the project based on the time we expect it to take. Additional time will be billed at a discounted rate of $60.00 per hour. (Maintenance requests exceeding the allotted time for your selected plan will be completed as soon as possible based on our current workload; we cannot guarantee additional requests within three business days.)
Sign up for one of our Maintenance Plans today, and let us help you keep your site up-to-date.
Website Maintenance Plans
Choose a Plan Today!
$30

per month
WEBSITE EDITS: 2hrs per month
4 Business Days Turnaround
24-7 UpTime Monitoring Service
Monthly Website Analytics Report
Daily Website Backups
Website Security Scans
Website Performance Scans
Website Compliance Upgrades
WP Core System Updates
WP Theme and Plugin Updates
Unlimited Service Consultation
$60

per month
WEBSITE EDITS: 5hrs per month
3 Business Days Turnaround
24-7 UpTime Monitoring Service
Monthly Website Analytics Report
Daily Website Backups
Website Security Scans
Website Performance Scans
Website Compliance Upgrades
WP Core System Updates
WP Theme and Plugin Updates
Unlimited Service Consultation
$120

per month
WEBSITE EDITS: 8hrs per month
2 Business Days Turnaround
24-7 UpTime Monitoring Service
Monthly Website Analytics Report
Daily Website Backups
Website Security Scans
Website Performance Scans
Website Compliance Upgrades
WP Core System Updates
WP Theme and Plugin Updates
Unlimited Service Consultation