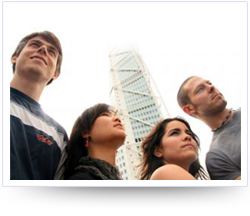 Webdrafting.com, founded in 2003, actively responds to the technological market's need for multi-talented professional Web solution developers and designers. Webdrafting.com uses forward-thinking professionals to provide companies with a full suite of consultative and creative services.
We offer our clients customized services that include:
Flash Development
Multimedia
Video Captioning
Customized CSS Driven Websites
Accessible websites for State & Government Agencies (508 & ADA compliance)
Full Ecommerce sites
Application Development, Web Scripting (PHP, ASP, JAVA Script), Database Configurations (MYSQL, SQL)
Graphic Design
2d/3d Modeling, Mechanical Drafting
Seo Services Search Engine Submission
Miva Shopping cart development
Our focus at Webdrafting.com is to leverage our proven capabilities by helping companies meet their strategic objectives and business goals for projects. We provide high levels of commitment and personal attention to every client's specific needs by delivering projects that meet or exceed expectations. We ensure satisfactory results by assigning projects to some of the best Web developers and creative designers in the market.
Several of our clients trust us because we produce high-quality work, exercise incomparable business ethics, and ensure a guarantee of satisfaction with every project.